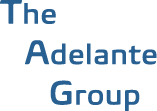 Melbourne

+61 3 9653 9564
We see our success through tangible development of the people we work with and their organisations – that's the driver.
We build deep trusting relationships with each of our clients, based on absolute discretion, mutual respect, and total integrity, allowing a range of issues to be tackled together.
We impact lives positively across an organisation, through the clients we work with.
Ongoing professional development keeps us at the forefront in our field.
Giving back to the community by working with pro-bono clients in not-for-profit organisations keeps us grounded.