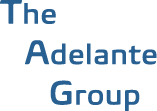 Melbourne

+61 3 9653 9564
We work with individuals and teams, guiding them to further develop leadership skills and drive performance improvements to obtain better outcomes. 
Our principals coach and mentor individual leaders, in a confidential relationship, helping them identify the key enablers in their personal strategic plan. We guide them in changing behaviour to drive performance and obtain better outcomes.   
We work with leadership teams to identify the critical priorities, gaining buy-in from the team members and focusing them on team behaviour and delivery, so that practical outcomes are achieved.   
Boards trust Adelante with their CEO Succession Plans.  We have identified the critical components in leadership succession and can assist the Chair and Boards with a practical approach to optimise the process, helping build the strongest team of internal candidates.