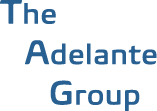 Melbourne

+61 3 9653 9564
Senior Executive Coaching & Developement
One-on-one' Executive Coaching and Mentoring Programs to expand personal awareness and the impact of leadership  on the organisation.  
We work with individual leaders in a confidential executive coaching relationship.   
Through a discrete, individually tailored program, we help senior leaders gain a better understanding of their values, styles, and behaviours to identify areas of opportunity for personal and professional development. We provide practical guidance on a broad range of options to build skills and achieve behavioural change, leading to improved leadership impact.   
We use a business-based approach founded on research-based principles.  With each client, we build a detailed picture of their professional values,  current performance, together with the aspirational needs for the future. Our approach culminates in the client creating a personalised plan, with strategic prioritisation, to guide the coaching activity.   
We regularly check back with key stakeholders to measure progress, ensure that needs are met, and course correct where needed.