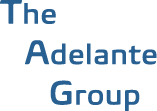 Melbourne

+61 3 9653 9564
We bring a compelling combination of senior global leadership experience and the highest level of professional coaching expertise, to help organisations reach their full potential!
Established in 2009, a group of internationally experienced, former CEOs with a common passion to help other leaders become even better, banded together to form The Adelante Group.
Each member of the team brought extensive professional coaching expertise, unrivalled business experience as senior leaders, and a strong desire to make a positive societal impact through enhancing the leadership that thousands experience daily.
The Adelante Group continues its partnerships with high performing leaders to further improve their leadership skills, with programs to drive self-awareness, set strategic goals and priorities, and achieve their desired outcomes. Improvements in key leadership performance deliver better results, strengthen stakeholder relationships, and build more resilient organisations.